Address:
Matthias Horn
Technische Universität Wien
Institute of Logic and Computation
Favoritenstraße 9–11, E192-01
1040 Wien
Austria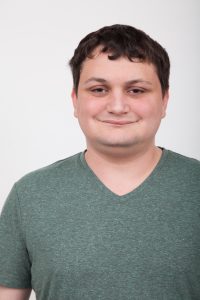 Publications
2 results
2018
[2]

An A* Algorithm for Solving a Prize-Collecting Sequencing Problem with One Common and Multiple Secondary Resources and Time Windows



PATAT 2018: Proceedings of the 12th International Conference of the Practice and Theory of Automated Timetabling, pages 235–256, 2018.

2017
[1]

Job Sequencing with One Common and Multiple Secondary Resources: A Problem Motivated from Particle Therapy for Cancer Treatment



MOD 2017: Machine Learning, Optimization, and Big Data – Third International Conference (Giovanni Giuffrida, Giuseppe Nicosia, Panos Pardalos, Renato Umeton, eds.), volume 10710 of LNCS, pages 506–518, 2017,

Springer

.

Technical Reports
1 result
2018
[1]

A*-Based Construction of Decision Diagrams for a Prize-Collecting Scheduling Problem



2018,

Technical report AC-TR-18-011, Algorithms and Complexity Group, TU Wien

.