Address:
Alexander Dobler
Technische Universität Wien
Institute of Logic and Computation
Favoritenstraße 9–11, E192-01
1040 Wien
Austria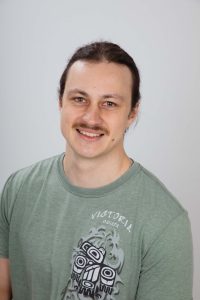 5 results
2023
[5]

LinSets.zip: Compressing Linear Set Diagrams



IEEE Trans. Visualization and Computer Graphics, volume 29, number 6, pages 2875–2887, 2023.

[4]

Crossing Minimization in Time Interval Storylines



European Workshop on Computational Geometry (EuroCG'23) (Clemens Huemer, Carlos Seara, eds.), pages 36:1–36:7, 2023.

[3]

Block Crossings in One-Sided Tanglegrams



Algorithms and Data Structures (WADS'23) (Pat Morin, Subhash Suri, eds.), volume 14079 of LNCS, pages 386–400, 2023,

Springer

.

2022
[2]

Turbocharging Heuristics for Weak Coloring Numbers



European Symposium on Algorithms (ESA 2022) (Shiri Chechik, Gonzalo Navarro, Eva Rotenberg, Grzegorz Herman, eds.), volume 244 of LIPIcs, pages 44:1–44:18, 2022,

Schloss Dagstuhl – Leibniz-Zentrum für Informatik

.

[1]

On Computing Optimal Linear Diagrams



Diagrammatic Representation and Inference (DIAGRAMS'22) (Valeria Giardino, Sven Linker, Richard Burns, Francesco Bellucci, Jean-Michel Boucheix, Petrucio Viana, eds.), volume 13462 of LNAI, pages 20–36, 2022,

Springer

.