Stefan Szeider
Head of Group; Univ.-Prof. Dr.

Stefan Szeider is a full professor at TU Wien, Vienna, Austria, and head of the Algorithms and Complexity Group.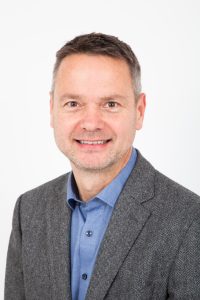 He is a co-chair of the Vienna Center for Logic and Algorithms (VCLA), debuty speaker of the Doctoral Program Logical Methods in Computer Science (LogiCS), coordinator of the research focus Logic and Computation (one of the four research foci at the Faculty of Informatics), and  scientific co-organizer of the Vienna Gödel Lectures.
Szeider has been the principle investigator of several research projects, including an ERC Starting Grant and projects from the EPSRC (UK), the Nuffield Foundation (UK), and the FWF (Austria). Szeider, whose Erdős Number is 2, has published over 150 articles in scientific journals and conference proceedings.
In his research, Szeider combines algorithmic and logic-based methods for the efficient solution of hard problems that arise in Artificial Intelligence, Automated Reasoning, and Combinatorial Optimziation, complemented by complexity-theoretic methods for establishing theoretical limits and lower bounds.