Address:
Viktoria Korchemna
Technische Universität Wien
Institute of Logic and Computation
Favoritenstraße 9–11, E192-01
1040 Wien
Austria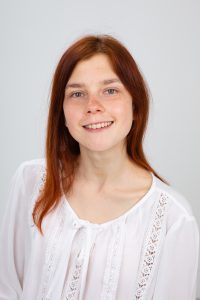 Publications:
6 results
2023
[6]

A Structural Complexity Analysis of Synchronous Dynamical Systems



Thirty-Seventh AAAI Conference on Artificial Intelligence, AAAI 2023, Thirty-Fifth Conference on Innovative Applications of Artificial Intelligence, IAAI 2023, Thirteenth Symposium on Educational Advances in Artificial Intelligence, EAAI 2023, Washington, DC, USA, February 7-14, 2023 (Brian Williams, Yiling Chen, Jennifer Neville, eds.), pages 6313–6321, 2023,

AAAI Press

.

2022
[5]

Slim Tree-Cut Width



17th International Symposium on Parameterized and Exact Computation, IPEC 2022, September 7-9, 2022, Potsdam, Germany (Holger Dell, Jesper Nederlof, eds.), volume 249 of LIPIcs, pages 15:1–15:18, 2022,

Schloss Dagstuhl - Leibniz-Zentrum für Informatik

.

[4]

The Complexity of k-Means Clustering when Little is Known



International Conference on Machine Learning, ICML 2022, 17-23 July 2022, Baltimore, Maryland, USA (Kamalika Chaudhuri, Stefanie Jegelka, Le Song, Csaba Szepesvári, Gang Niu, Sivan Sabato, eds.), volume 162 of Proceedings of Machine Learning Research, pages 6960–6987, 2022,

PMLR

.

[3]

The Fine-Grained Complexity of Graph Homomorphism Parameterized by Clique-Width



49th International Colloquium on Automata, Languages, and Programming, ICALP 2022, July 4-8, 2022, Paris, France (Mikolaj Bojanczyk, Emanuela Merelli, David P. Woodruff, eds.), volume 229 of LIPIcs, pages 66:1–66:20, 2022,

Schloss Dagstuhl - Leibniz-Zentrum für Informatik

.

[2]

Edge-Cut Width: An Algorithmically Driven Analogue of Treewidth Based on Edge Cuts



Graph-Theoretic Concepts in Computer Science - 48th International Workshop, WG 2022, Tübingen, Germany, June 22-24, 2022, Revised Selected Papers (Michael A. Bekos, Michael Kaufmann, eds.), volume 13453 of Lecture Notes in Computer Science, pages 98–113, 2022,

Springer Verlag

.

2021
[1]

The Complexity of Bayesian Network Learning: Revisiting the Superstructure



Advances in Neural Information Processing Systems 34: Annual Conference on Neural Information Processing Systems 2021, NeurIPS 2021, December 6-14, 2021, virtual (Marc'Aurelio Ranzato, Alina Beygelzimer, Yann N. Dauphin, Percy Liang, Jennifer Wortman Vaughan, eds.), pages 430–442, 2021.