Address:
Vaidyanathan P. R.
Technische Universität Wien
Institute of Logic and Computation
Favoritenstraße 9–11, E192-01
1040 Wien
Austria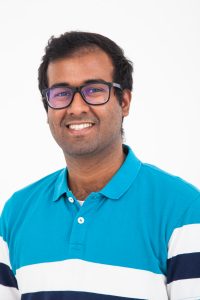 orcid.org/0000-0002-3101-2085
Publications
4 results
2022
[4]

Learning Large Bayesian Networks with Expert Constraints



38th Conference on Uncertainty in Artificial Intelligence (UAI 2022), Eindhoven, Netherlands, August 1–5, 2022 (James Cussens, Kun Zhang, eds.), pages 180:1592–1601, 2022.

2021
[3]

Learning fast-inference Bayesian networks



Proceedings of NeurIPS 2021, the Thirty-fifth Conference on Neural Information Processing Systems (M. Ranzato, A. Beygelzimer, K. Nguyen, P.S. Liang, J.W. Vaughan, Y. Dauphin, eds.), pages 17852–17863, 2021.

[2]

Turbocharging Treewidth-Bounded Bayesian Network Structure Learning



Proceeding of AAAI-21, the Thirty-Fifth AAAI Conference on Artificial Intelligence, pages 3895–3903, 2021,

AAAI Press

.

2020
[1]

MaxSAT-Based Postprocessing for Treedepth



Proceedings of CP 2020, the 26th International Conference on Principles and Practice of Constraint Programming (Helmut Simonis, ed.), volume 12333 of Lecture Notes in Computer Science, pages 478–495, 2020,

Springer Verlag

.