» University Assistant, Dipl.-Ing., BSc
Address:
Christopher Bacher
Technische Universität Wien
Institute of Logic and Computation
Favoritenstraße 9–11, E192-01
1040 Wien
Austria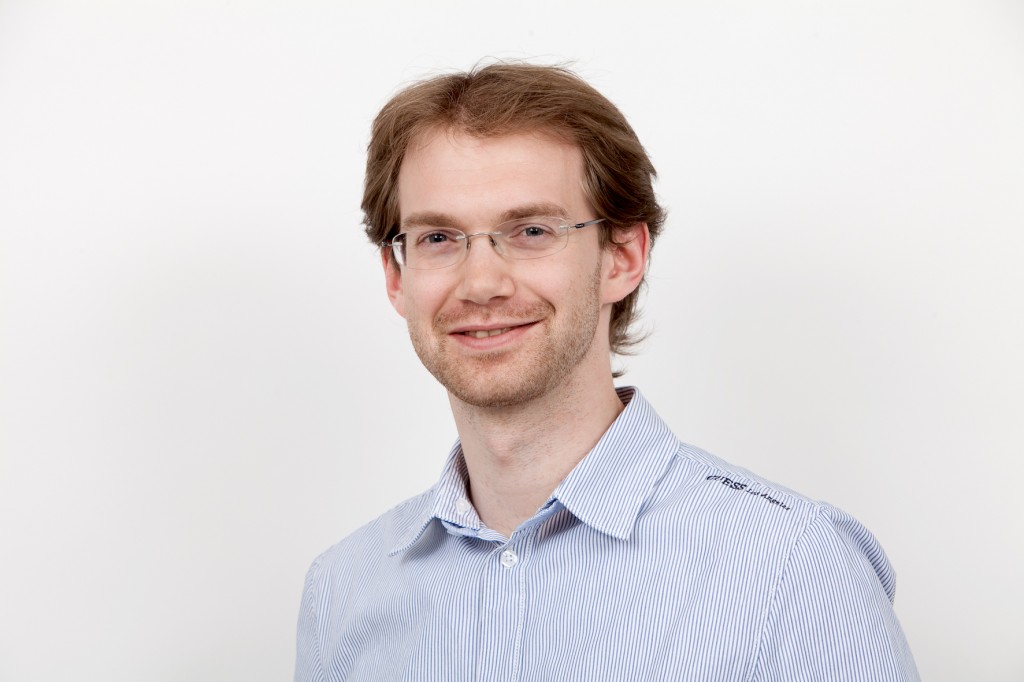 Research interests
Algebraic Dynamic Programming and generalized problem solving techniques
Optimization of Hybrid Electric Vehicles and other problems with excruciatingly long evaluation times
Green Vehicle Routing and other eco-related problem in optimization
Metamodelling, surrogates and other applications of machine learning and statistics in optimization
Weird stuff where others think that it can't possibly be done ...
Teaching
Heuristic Optimization Techniques (winter term)
Seminar on Algorithms
Wissenschaftliches Arbeiten
Supervision of Bachelor/Master Theses
I am happy to supervise theses of motivated students in topics related to my research area. If you have ideas which you deem interesting or qurestions regarding possible topics, please have a look here and contact me.
Talks
Integrating Algebraic Dynamic Programming in Combinatorial Optimization
Austrian Workshop on Metaheuristics 11, Graz, Austria, 2016-12-02 15:30--16:00
[Slides] --- note that this is preliminary work subject to change and currently in work for publication
Cyclic Giant Tour Decoding for the Electric Vehicle Routing Problem
EURO 2016 conference, Session WA-23, Poznan, Poland, 2016-07-06 08:30--10:00
[Slides] --- note that this is preliminary work subject to change and currently in work for publication
Mixed Integer Programming Models for Hybrid Electric Vehicle Routing.
VeRoLog 2015 conference, Session MC-02, Vienna, Austria, 2015-06-08 11:00--12:30
[Slides] --- note that this is preliminary work subject to change and currently in work for publication
Publications
6 results
2015
[6]

Numerische Optimierung elektrifizierter Antriebsstränge



Motortechnische Zeitschrift (MTZ), volume 03, pages 66–74, Mar 2015,

Springer

.

[5]

Numerical Optimisation of Electro-Hybrid Powertrains



MTZ Worldwide, volume 03, pages 46–52, Mar 2015,

Springer

.

[4]

A New Type of Metamodel for Longitudinal Dynamics Optimization of Hybrid Electric Vehicles



Chapter in Extended Abstracts of the Fifthteenth International Conference on Computer Aided Systems Theory (EUROCAST 2015) (A. Quesada-Arencibia, others, eds.), pages 119–120, 2015.

[3]

A New Type of Metamodel for Longitudinal Dynamics Optimization of Hybrid Electric Vehicles



Computer Aided Systems Theory – EUROCAST 2015 (Roberto Moreno-Díaz, others, eds.), volume 9520 of LNCS, pages 425–432, 2015,

Springer International Publishing Switzerland

.

2014
[2]

Reducing the Number of Simulations in Operation Strategy Optimization for Hybrid Electric Vehicles



Chapter in Applications of Evolutionary Computation (Anna I. Esparcia-Alcázar, Antonio M. Mora, eds.), pages 553-564, 2014,

Springer

.

2013
[1]

Metaheuristic Optimization of Electro-Hybrid Powertrains Using Machine Learning Techniques



Aug 2013,

Master's thesis, Vienna University of Technology, Institute of Computer Graphics and Algorithms

.


Note: supervised by G. Raidl and T. Krenek. \textbf3rd price Johann Puch Innovation Award 2013 (Magna Steyr)