Address:
Sanjukta Roy
Technische Universität Wien
Institute of Logic and Computation
Favoritenstraße 9–11, E192-01
1040 Wien
Austria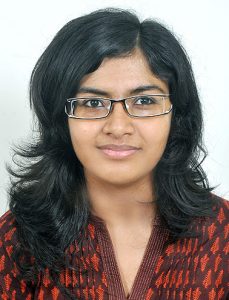 I am a postdoctoral researcher in the Algorithms and Complexity Group at TU Wien, hosted by Jiehua Chen. Before this, I received my PhD degree from Institute of Mathematical Sciences, Chennai where my advisor was Saket Saurabh.
My research interests include Algorithms, Parameterized Algorithms, Computational Social Choice Theory, and Algorithmic Game Theory.
Publications
See also my DBLP entry and my personal webpage.
1 result
2023
[1]

Maximizing Social Welfare in Score-Based Social Distance Games



Proceedings Nineteenth conference on Theoretical Aspects of Rationality and Knowledge, TARK 2023, Oxford, United Kingdom, 28-30th June 2023 (Rineke Verbrugge, ed.), volume 379 of EPTCS, pages 272–286, 2023.