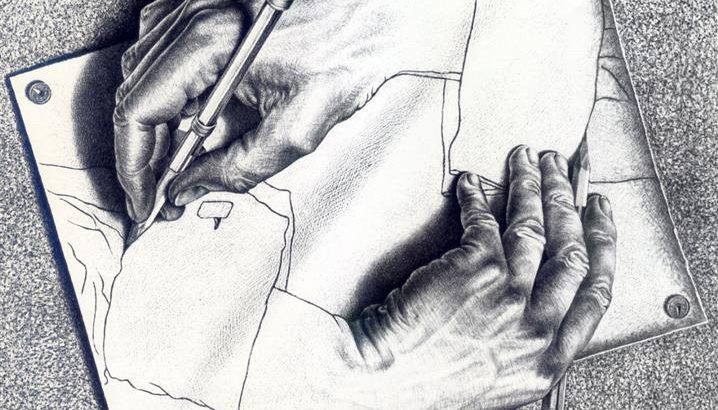 Tomáš Peitl and Stefan Szeider won the Best Paper Award at the main track of CP'2020, the 26th International Conference on Principles and Practice of Constraint Programming, for their paper: "Finding the Hardest Formulas for Resolution".
Congratulations!
In the paper, a  resolution-based method (CDCL SAT solver) is used to find the hardest formulas for resolution, which constitutes a self reference as greatly illustrated by MC Escher in his lithograph "Drawing Hands (1948).
Abstract: A CNF formula is harder than another CNF formula with the same number of clauses if it requires a longer resolution proof.