Corporate Design
All files linked on this page can also be directly downloaded from: https://www.ac.tuwien.ac.at/files/corporatedesign/
The official name of our university is as follows:
English: TU Wien, TUW
German: Technische Universität Wien, TU Wien, TUW
This means that, in particular, the name "Vienna University of Technology" should no longer be used!
TU Wien logos are available from here.
Corporate Design Manual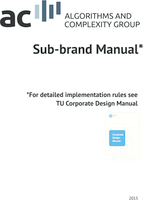 pdf
The Algorithms and Complexity Logo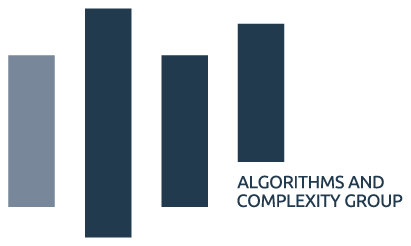 ai eps jpg pdf png svg big.jpg big.png
AC Beamer Theme
A Latex-Beamer color theme that can be used with various Latex-Beamer themes (including several examples) is available here.
Alternatively, there is a Latex-Beamer theme (still a draft version) based on the old ADS theme  available via
git clone ssh://USER@weasel.ads.tuwien.ac.at/homea/git/beamerthemeac
Ipe
Ipe is cool Vector Editor which can be used for presentations, posters and just figures in general. Info and templates here.